From routine checkups to immunizations,
we are equipped to handle your child's health needs.
Well Child Care and Child Wellness Checkups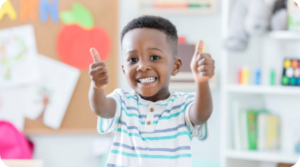 From birth to 18 years, we want to ensure your children are growing and thriving to their maximum potential. An important part of this is monitoring kids for growth concerns, and ensuring they are developmentally appropriate for their age, up to date with immunizations, and provided with safe environment for exploration and growth.
Since rapid growth and change is a major part of childhood, your child will more than likely have more well child visits during this period. During your child's checkup, your pediatrician will record all vital statistics including height and weight, perform hearing and vision screenings, and provide a thorough physical examination, which includes issuing the proper immunizations. Your pediatrician will also identify if there are any problems or delays in growth or development.
Important Topics Discussed
One of the most important parts of a well child checkup is preventive health care. This means that even if your child is healthy, these routine visits are still important for discussing your child's health with your pediatrician. Communication is always key.
Your pediatrician will also provide information regarding development, nutrition, safety, sleep and other important topics that you will need to know as your child matures. If you have any questions or concerns regarding your child's health, these checkups are the best time to address them.
During this visit, you should expect your pediatrician to identify whether your child is meeting normal development milestones. Your child's height, weight and head circumference will also be recorded on a growth chart, which is kept with your child's medical records. Your doctor may also talk to you about other issues such as family relationships, school, and proper access to community services.
When to Visit the Pediatrician
Well Child Check ups are recommended at the following ages: Newborn (2-5 day visit) 2 weeks 2 month visit 4 month visit 6 month visit 9 month visit 12 month visit 18 month visit 24 month visit 30 month visit and then annually starting at age 3, until 18 years. Of course this schedule may change depending on your child's health or if your pediatrician identifies any development problems. Subsequently, if you have any concerns about your child's health, you can also call your pediatrician to setup additional appointments.
If you' d like to schedule a child wellness exam for your child, call us today! Well-child care is our priority!
Acute Illness / Same-Day Sick Appointments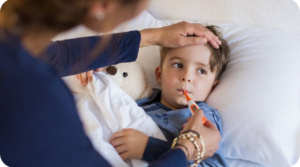 When children are sick, they need to visit their pediatrician to get an accurate diagnosis and proper treatment. But there are varying degrees of illness, and sometimes it's not that easy to decide whether your child needs the attention of a doctor or can rest at home.
If you're in doubt, call My Pediatrian. Our team knows which questions to ask, which symptoms require same-day or immediate attention, and when it's safe to wait a day or two to let an illness run its course.
Are same-day sick appointments available?
The team at My Pediatrian always keeps same-day appointments available for sick children who need the doctor's attention. Call as soon as you suspect your child is sick and needs an appointment so that they can schedule the first possible appointment. Some medical emergencies may require immediate attention or referral to an appropriate facility.
POISON CONTROL #1-800-222-1222
What conditions are commonly treated at a sick visit?
This list includes some, but not all, of the conditions frequently treated during sick visits:
Flu
Common colds
Upper respiratory infections
Earaches
Headaches and migraines
Fevers
Sore throat
Strep throat
Abdominal pain
Asthma
Skin conditions
Minor injuries and emergencies (deep cuts, falls, sprains)
Coughs
Pink eye and styes
When do children need immediate care?
Some symptoms indicate a potentially serious health problem that needs a same-day appointment. Please don't hesitate to contact My Pediatrian if your child has a fever that's 100.4 °F or higher. Also, you should bring them in if they have any of them following:
Fever with a rash
Widespread rash
Headache with a stiff neck
Vomiting or diarrhea
Persistent pain
Any unusual symptoms that last for three days
ADHD Evaluation and Management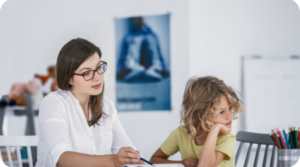 We evaluates children to determine whether they have ADHD, anxiety, or a mood disorder. And then develop a treatment plan and help parents learn techniques to manage persistent ADHD behaviors.
Treatment for ADHD often begins with medications, which works well for 90% of children. Behavior management and cognitive behavioral therapy also improve ADHD symptoms.
Please call to book an appointment as soon as you notice ADHD symptoms. Early treatment prevents complications that may develop in children with ADHD, such as learning and anxiety disorders. Treatment to improve symptoms also gives children the chance to enjoy time with friends and achieve success at school, rather than experience isolation and frustration due to behaviors they can't control.
For more information about ADHD and mood disorders, call us today!
Immunizations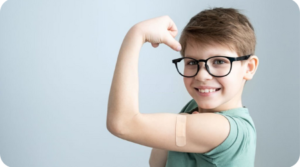 Immunizations have been one of the single greatest advances in preventative medicine and an essential part of well-child care. Our practice believes that all children should receive the recommended vaccines according to the guidelines provided by the AAP and the CDC. Vaccines are safe and effective in preventing diseases and health complications in children and young adults. Regular vaccinations help children ward off infections, and are administered as one of the safest and best methods of disease prevention.
We are happy to discuss your concerns about vaccines at your child's next visit.
Recommended Immunization Schedule
0-6 Years -Schedule for Persons Aged 0 Through 6 Years | 2011
7-18 Years-Schedule for Persons Aged 7 Through 18 Years | 2011
Catch-up Schedule -Schedule for Persons Aged 4 Months Through 18 Years Who Start Late or Who Are More Than 1 Month Behind | 2011
For more information about vaccines and immunizations for your child, call us today!
Physical Exams and Sports Physicals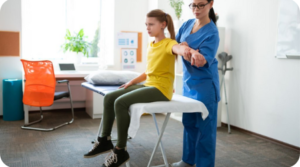 We all know the importance of keeping our children and teens fit and active. It's always a plus when they would rather spend time running and playing outside than watching TV. Plus, participating in activities like school sports is also a great way for your child to socialize and make friends. However, in order to be part of a team, every child must complete a pre-preparation examination (PPE), better known as a sports physical. Sports physicals are required for all children planning to participate in school sports programs, club sports, intermural leagues, as well as those children who are making changing their fitness routines.
What is involved?
The sports physical consists of a thorough background of the patient's medical history and a physical examination. The main purpose of a sports physical is to evaluate overall health and physical wellbeing, and assess injury risk and your child's current level of fitness.
During the sports physical, your doctor will be able to pinpoint any conditions that could affect your child's physical ability or may cause issues during daily workouts.
Sports physicals are intended to determine whether your child is fit and healthy enough for certain physical activities.
If any injuries or conditions are discovered during the examination, your doctor will take the appropriate measures to ensure that your child's condition is properly treated to avoid future complications.
When Should Sports Physicals be completed?
A sports physical should be completed six weeks before the new sports season; however, this can vary a bit, so it's always best to talk to your child's coach or physical education instructor before setting up the appointment. Be sure to also bring along your child's completed health and immunization history.
Once the sports physical is complete, your doctor will stamp any necessary medical that your child needs to play sports, and we will also provide some education materials on how to keep your child safe and happy while out on the field.
To schedule a physical exam for your child, call us today!
Minor Injuries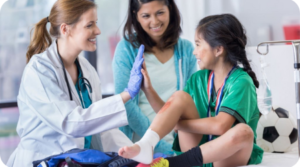 Minor injuries in children (those that could reasonably be expected to heal with minimal medical intervention) are extremely common. The possibility of more serious injuries should be considered and excluded early.
Need immediate treatment for a minor injury?
My Pediatrician offers treatment for minor injuries. Remember, when you're recovering from an injury, you can modify your activities to maintain overall fitness levels while staying safe. You should only return to play when clearance is granted by a health care professional.
Call to book your appointment today. Withsame-day and next-day appointments!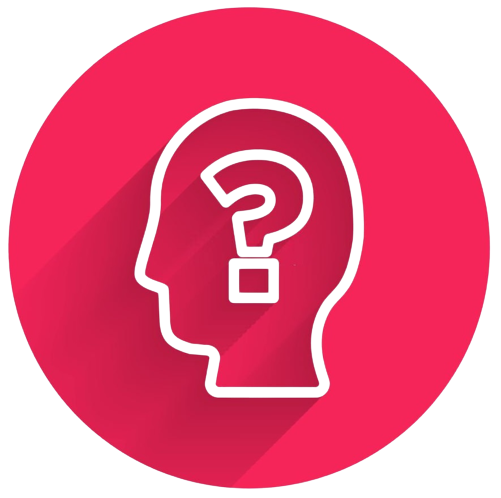 Ask Us
Not sure what is wrong with your child? Ask us.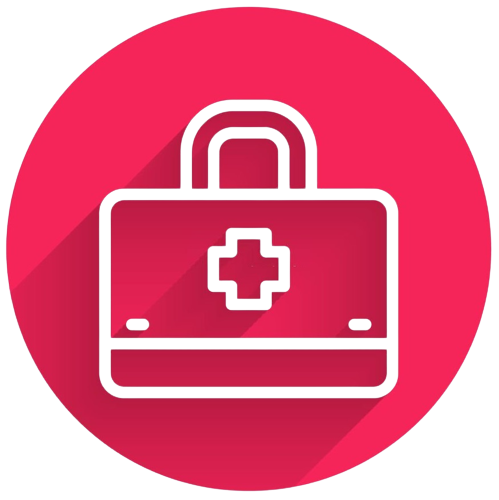 General Checkup
Get your child need a general checkup.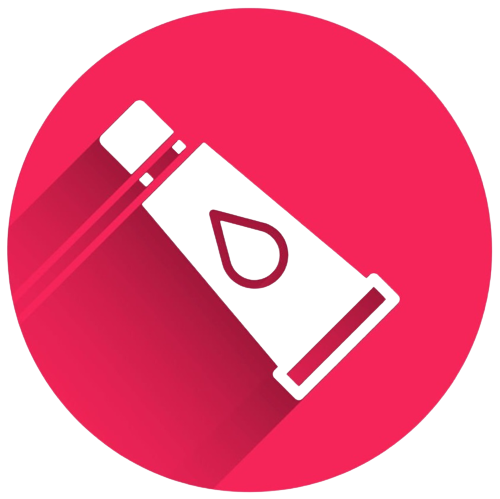 Complete Tests
We immunize children ensure their wellness.